Sustainability
Sustainability at Laguna Water
Laguna Water operates its business in ways that create shared value with its stakeholders and will achieve profitable growth and development without having detrimental impacts to the environment and society.
Driving sustainability throughout its business, Laguna Water's corporate practices are anchored in the triple bottom line business principle which measures the company's commercial success, not only in terms of profit, but most importantly, on its positive impacts on people and the planet.
This sustainable business model is vividly stated and further elaborated in Laguna Water's vision: "to provide the Province of Laguna with water and other environmental services which will empower people, protect the environment, and enhance sustainable development."
The triple bottom-line approach allows the company to simultaneously advance its corporate interests along with the development of communities and the promotion of environmental protection within its territorial boundaries.
The stability and effectiveness of Laguna Water's business framework is being supported by five pillars: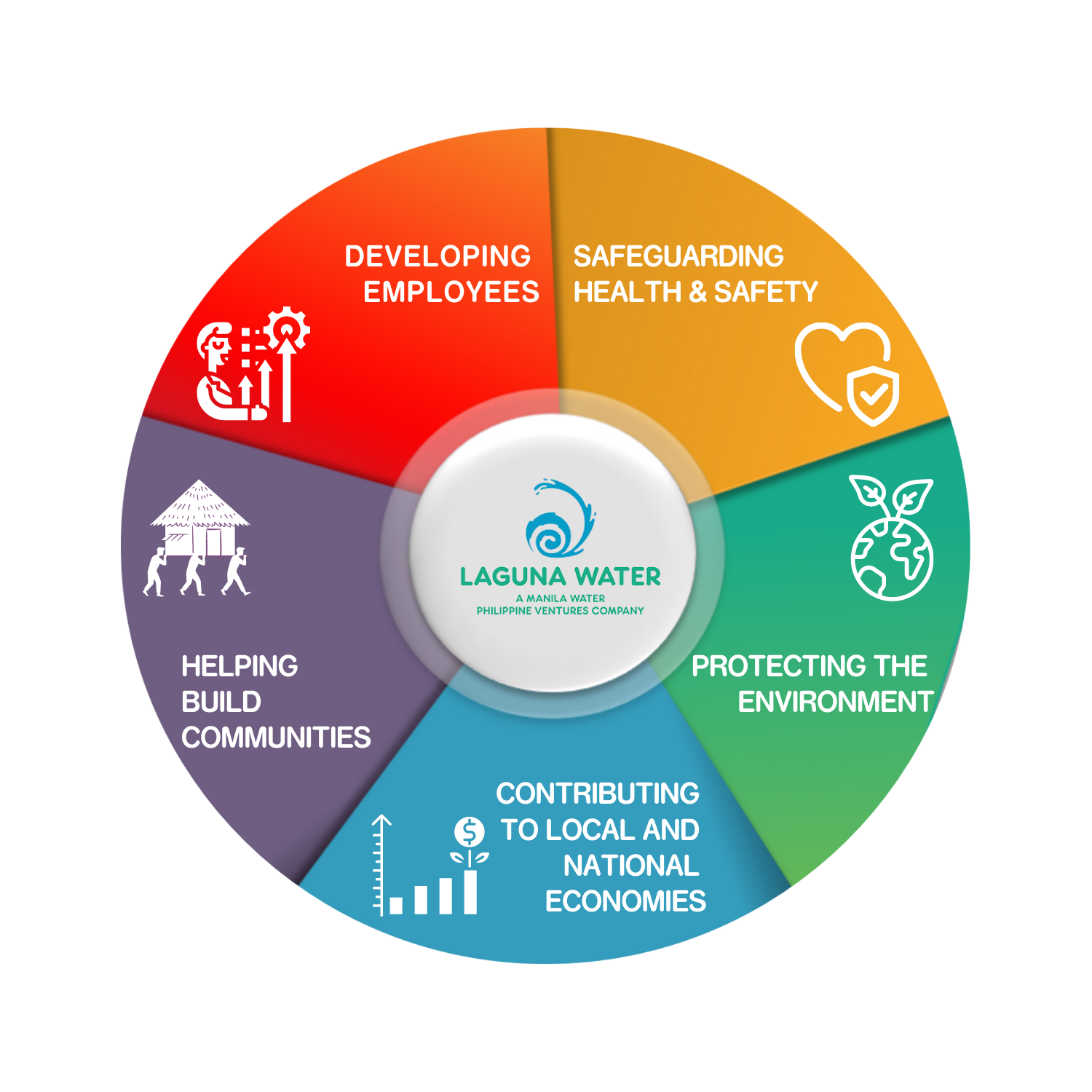 Each pillar represents a building block that when put together completes the holistic approach of the company that is reflective of a perfect alignment between its corporate goals, social and environmental objectives. Policies and processes of Laguna Water are thus crafted to incorporate interventions that ensure adherence to the triple bottom-line model. This way, Laguna Water's corporate and environmental initiatives are simultaneously accomplished as the company implements its various projects.
Same with its parent company, Manila Water, Laguna Water is committed to contributing to the achievement of the sustainable development goals. Laguna Water realizes its invaluable role in delivering access to clean water and adequate sanitation to its growing number of customers. This is in response to the targets of SDG No. 6- Clean Water and Sanitation for all.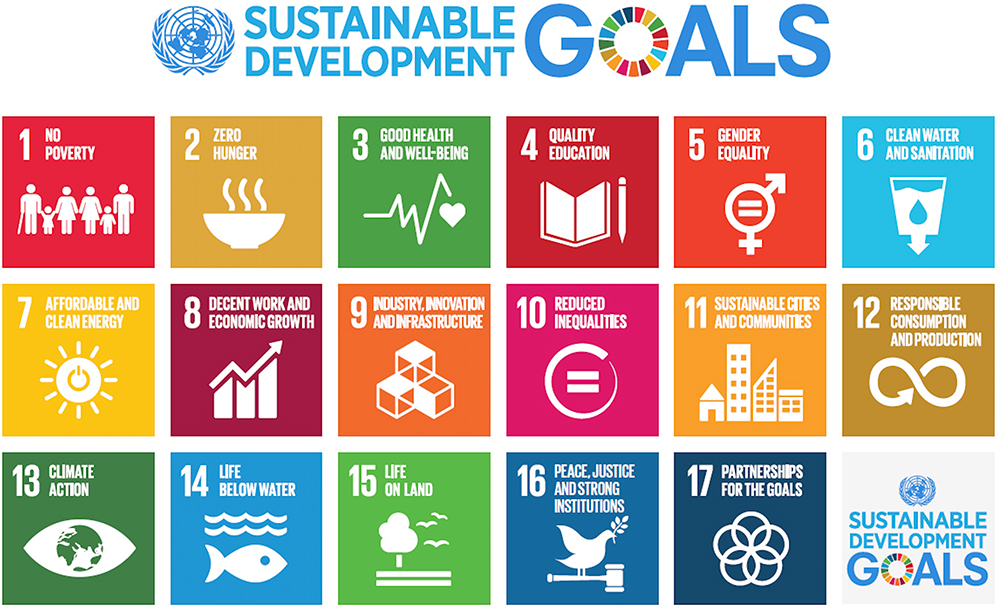 Sustainable Development Programs
Having known that water and sanitation are at the very core of sustainable development, Laguna Water continuously implements and develops programs and activities that aim to meet the needs of the present without sacrificing the ability of the future to meet their own needs.
As a socially responsible organization, Laguna Water is committed to fulfilling its mission to create an exceptional customer experience in the provision of sustainable solutions vital to health and life.
Community Development Programs
Ahon Tubig (formerly Tubig Para Sa Barangay – Water for the Community)
Ahon Tubig aims to give low income communities access to the Laguna Water's water supply network. Through this project, water connection fee of households with low financial capacity are subsidized and a favorable payment scheme is applied to relieve beneficiaries from heavy financial burden.

Lingap Eskwela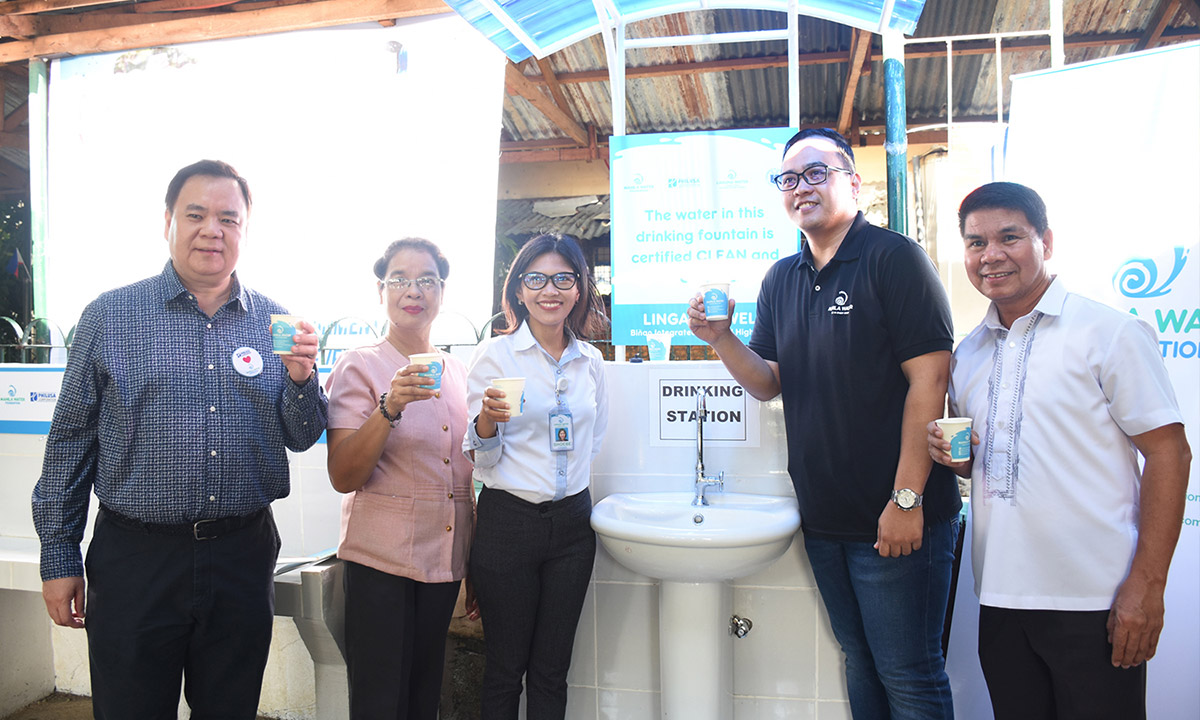 Lingap Eskwela or Water for Schools program aims to address the lack of access of public schools in Laguna to clean water and basic sanitation. This program helps increase the learning ability, prevent absenteeism, and ensure good health of students and teachers through the provision of handwashing areas and drinking facilities.

Linis Eskwela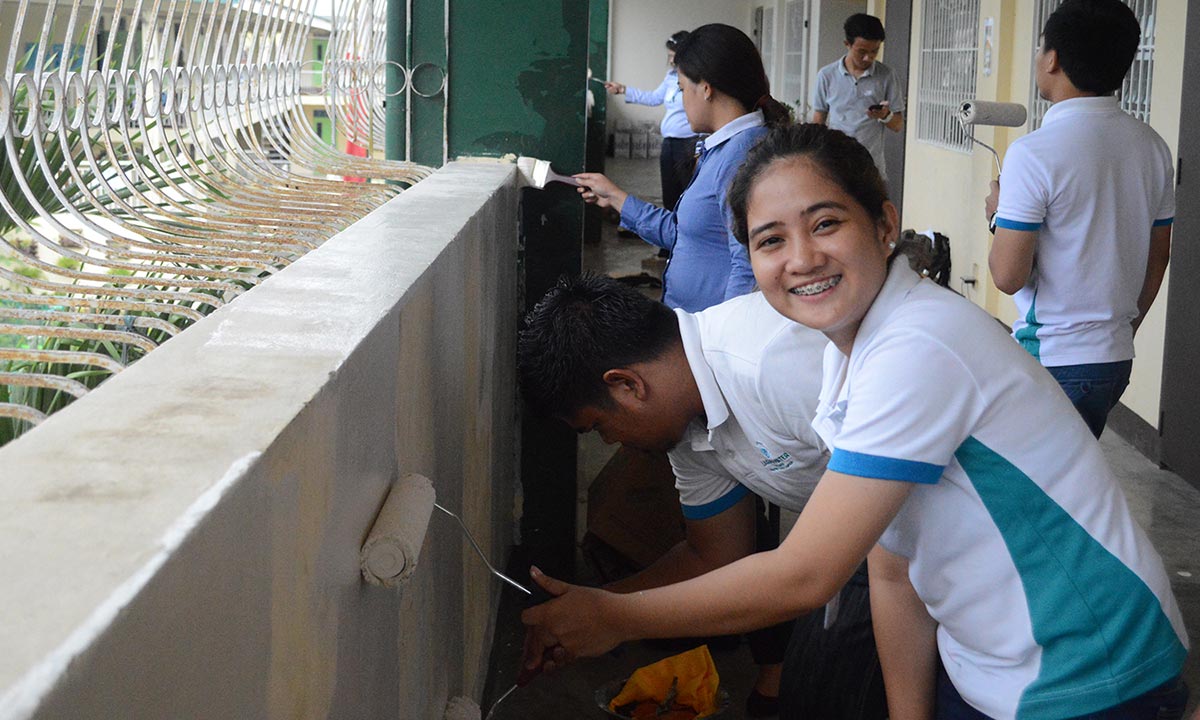 Linis Eskwela is a program in support of the Department of Education's Brigada Eskwela. Through this program, Laguna Water employee-volunteers take time to help clean and rehabilitate school facilities in Laguna.
Daloy ng Saya (Flow of Joy)
Daloy ng Saya is the company's corporate social responsibility initiative that aims to bring smiles to public elementary schoolchildren in Laguna. It is composed of an environmental information, education, and communication program and a gift-giving activity.

Pamilyang TSEK
Pamilyang TSEK makes sanitation available and accessible to marginalized communities. The program implements a special environmental rate, making services such as used water management affordable to low-income communities.
Environmental Conservation Programs
Tamang Sanitasyon Equals Kalusugan, Kalinisan, at Kaunlaran ng Bayan (TSEK ng Bayan)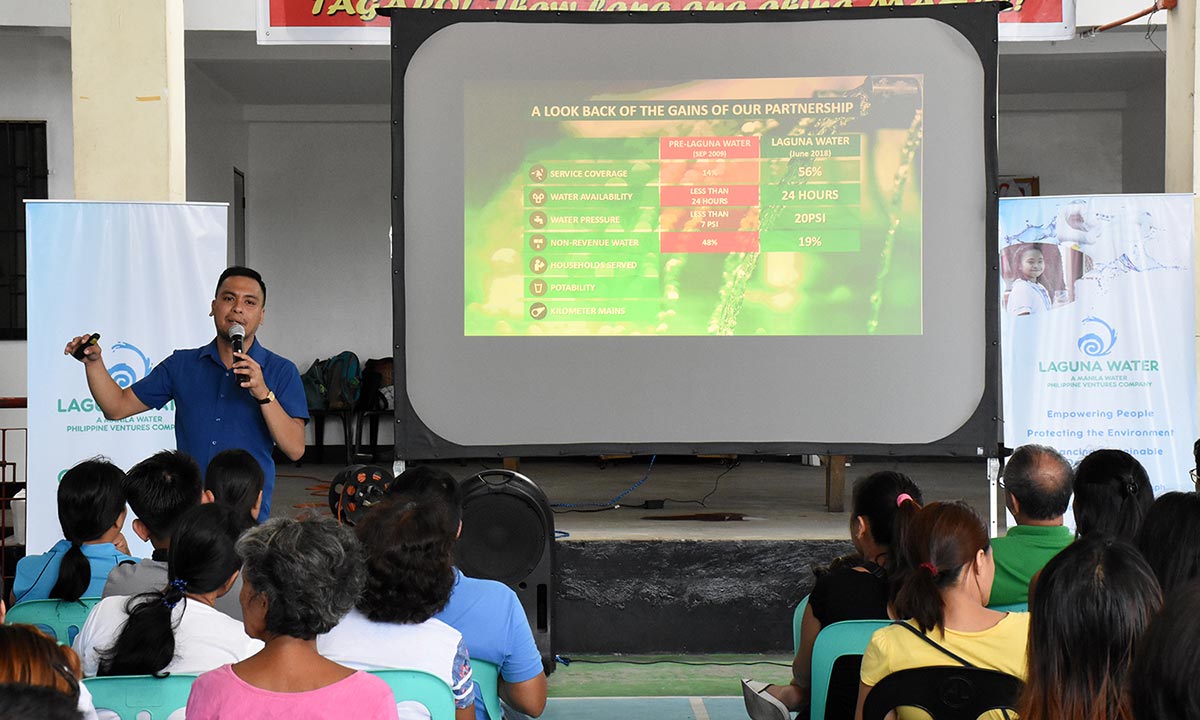 TSEK ng Bayan is an advocacy campaign that seeks to raise awareness of the public about the importance of adequate sanitation, particularly the need to practice used water management. It encourages people to do their share in promoting health and protecting the environment through the simple practice of regular desludging.
Lakbayan
Lakbayan aims to develop deeper understanding to the entire water management cycle through visits to Laguna Water water and used water facilities. It educates participants about the complex process of water supply and distribution and the importance of used water treatment.
Pasibol
Pasibol, conducted at least thrice a year, is the company's official tree-growing activity. It encourages employees to do their share in preserving the ecosystem.

Sustainability Reports
Laguna Water first released its Sustainability report in 2012. The report aims to present the different measures undertaken by the company to successfully implement the rehabilitation and upgrading of the water supply in its concession areas in a manner that ensures resource sustainability and stakeholders' participation. It covers all the material disclosures related to social, economic, and environmental impacts of Laguna Water's operations in its concession areas.